At the core of relationships, business and life are human beings. You must stop expecting business result by only focusing on the tools. The heartbeat of social media is people, human beings.
People buy from people. Humans buy from other human beings. It is human beings who are reading your blog content, tweets. It's human beings who are watching your videos and liking the post of your silly team outing on Facebook.
If I had $5,000 for every time I have been told, "Pam, you are right, social media is about human beings," let's just say I would likely not be writing this post right now. I'd probably be sipping a nice cool beverage on a warm, sandy beach somewhere.
Social Media Did Not Invent the Need For Human Relationships in Business
I have been teaching, speaking, preaching, and training people leading and working within organizations of all shapes and sizes my entire career about the importance of brands investing time and money to inspire and connect with real human beings to achieve business success.
My experience in helping brands relate to human beings dates back to my 15+ years spent in corporate America, working for startups to fortune 100 organizations. I spent a lot of time working for big technology organizations, trying to make the big iron and enterprise software of the dot com (i.e., dot bomb) era sexy.
As I worked on projects that had little budget, little human resource and usually had 5-6 teams assigned to one idea, the CEO or COO would say "may the best man or woman win!"
I quickly learned the way to win was with a human connection. I was an intrapreneur in a big corporate world building business that grew from volunteer teams to 800+ employee business units what seemed like overnight. It was surreal and quite a ride.
How did we do it? Well, we did it the same way I am teaching you to do it right now. We built community internal and external. We earned trust, evangelists, early adopters, and financial support.
It is not rocket science and my blog is filled with the exact steps, actions, frameworks, research, methodologies you need to take. If you don't have time to figure this all out, our agency, Marketing Nutz can help you.
Stop Looking for a Shiny Social Object to Achieve Success
People are still looking for the social media easy button. Many keep wishing and dreaming that one day a nice shiny bright social tool is going to fall on their lap and they are going to be an overnight social brand success story. This couldn't be further from the truth.
Do not make social media, social business, social brand development more difficult than it needs to be. Get the hard part first which is the fact that success is based on real investment in human beings and the rest comes easy. You must know them, care about them, help them achieve their goals.
It is not until you help your audience, ideal customer, community solve their problems that you will solve yours. Trust me, there is no other way around it. You may be able to buy short lived fame and fortune. However, it will only be short lived and is not sustainable. The brands that will win in the end are the ones who invest in communities and the human beings within them, in a real and authentic way, period.
The below is taken from an excerpt from a blog post I wrote in 2012. It still rings true today. Watch the video "The Heartbeat of Social Media."
Social Media in a nut shell…
Social media requires people, conversation and a medium (i.e., tools).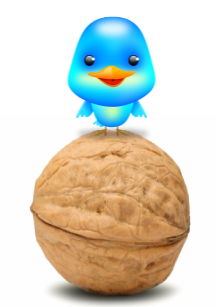 In Real Life (IRL) people talk, listen, share, complain, cry, work, sing, laugh and make new friends.
In real life people hang out in social circles. They talk and laugh with peeps that make them feel good.
Now they hang out online in social circles. Circles like Google+, Facebook, Twitter and Linkedin.
Guess what, online people also talk, listen, share, complain, cry work, sing, laugh, and make new friends.
Thanks to social media they can now talk, listen, share, complain, cry, work, sing, laugh, and make new friends without leaving their house.
They can do it in their bed on their iPhone, iPad, or Android with only one eye open. They can even sit in their car all day or head to their favorite coffee shop with free WiFi.
They do social via 140 characters on twitter
They do social on Facebook business pages.
They do social on Facebook personal pages.
They like.
They pin.
They buffer.
They circle.
They follow.
They laugh.
They friend.
They share.
Just like they do in real life.
Guess what else…. Social media is real.
It's not fake. It's real life.
Yes there are fakers.
There are bad peeps, trolls and bullies.
However, there are bad peeps, trolls and bullies in real life too.
However there are also gems and rockstars. There are people who can touch our heart in 140 characters or less.
There are laid off peeps, poor peeps, rich peeps, mama-preuners, CEOs and biz owners.
And guess what else… these people need friends.
They need conversation.
They need services.
They need products.
Just like in real life.
They want to buy from real people, not robots.
They want you to treat them like a human being.
Just like you would do in real life.
After all, behind the avatar they are simply people who talk, listen, share, complain, cry work, sing, laugh, and make new friends.
Find out where the people you want to talk to are hanging out.
Just like you would do in real life.
Get to know them so you can have a real conversation with them.
Don't just do social.
Don't just be social.
Be socially relevant.
Get social.
Get real.
Get business.
Get life.
It's really not that hard unless you make it so!
Got it?
"Get Fit Social Business Series"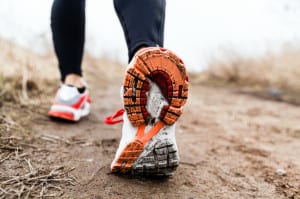 We are going to help you get integrated and stomp the Random Acts of Marketing (RAMs) once and for all in this new series, "Get Fit Social Business."
Subscribe to the series to be notified of upcoming training, podcasts, videos, Google Hangouts, events and even an upcoming 2014 social business planning webinar!