Many confuse social media with social business. Even the smartest business leaders confuse the medium and technology with the journey or destination. Many find it shocking to learn that opening up a Facebook or Twitter account does not make them a social business.
It's not surprising that people are still confusing social media and social business. I think too often we use the words assuming others not so tightly connected to the social ecosystem understand what we are talking about and referencing.
This post is the first in a new series I am working on titled, "Get Fit Social Business."  You can subscribe to the series here to be notified of upcoming training and conversations, including podcasts, video, Google hangouts, tweet chats, radio shows, events and more.
Social business is a journey, not a destination.
Social business is a journey, a way of doing business, not a destination. It requires training, endurance, agility and teamwork.
We can't mark our calendar and say "this is the day we will be a social business, and then we can move to the next thing." It is a continual process for us to train, learn, fall down, stand up, endure, grow and prosper. We will repeatedly achieve, rinse, repeat and optimize. It's an investment for the long haul, not just the next year.
Social business focuses on what organizations do with the technologies. It's where their social business and social media strategy takes them and those within their community that matters most.
It's more about others than it is about ourselves. It's about what we give versus what we get. This is new thinking for many business leaders which is why many flock to the social media technology aspect and spend months and years learning tools versus understanding and embracing what the tools can do for their business and the ecosystem as a whole.
Prepare for the journey. Determine what training, maps, guides, tools, people, are needed. You're not going to get there over night. It's going to take time, commitment and a whole lot of work.
Social media, social business… what's the difference?
Social media is a set of tools and technology. It's a medium that enables a conversation between human beings. It facilitates a one to one, one to many or many to many dialog for both people and brands. It presents opportunities beyond what traditional media and marketing can offer when integrated and aligned with business goals.
Although we all become the media when using social media technologies, it is not about us broadcasting via a one way stream of self promotion. It's about leveraging the medium to build relationships, provide value, share our authentic self and connect as human beings.
In early 2012 I wrote an article to start a conversation for us all to get our arms around the definition of social business. You can read the article here-> "Definition of Social Business?"  Here is my definition…
"Becoming a social business transforms the organization from the inside out, connecting the internal with the external in a way that enhances relationships and creates shared value for the people, the business and ecosystem as a whole."
Social Business Requires an Inside Out Approach
Human beings can't lose weight or get super fit by only focusing on the external. We can't lose weight by rubbing magic lotion on our skin or getting a massage. Instead we have to start inside. We start with mindset and a commitment to make healthier choices in food and activity. We need to set goals, develop a plan, learn new skills and humble ourselves that we don't know everything and that we might not even be able to touch our toes on day one. We may need to to hire a trainer, learn new skills and invest in different ways of living our life.
Becoming a social business requires the same approach. Social business starts and ignites from the inside.  A company will not become a social business by hiring an intern who knows how to tweet and Facebook. It's an inside out approach.
As Clarissa Felts of Lowes states…
"Social media didn't transform our culture, it revealed it."
I think Clarissa speaks amazing words of wisdom. A business can only be as social as the people within it. Empowerment of a business's most important asset, their people, is key to success.
To become a social business requires buy-in from the highest management levels within an organization. It requires alignment and investment in research, strategy, planning, integration, and people.
It's so much deeper than a blog post or Twitter feed. It's more than I can possibly explain to you here on this blog post. We spend months and years, not days, with clients who hire us to help them on the journey to becoming a social business.
Social media is the technology, the medium. Social business is the way we do business, the way we connect with and provide value to the broader ecosystem.
Can Your Social Business Touch Its Toes?
Where are you on the adoption of social media? Where are you on the journey of becoming a social business? Are you still figuring out the two different definitions? If yes, don't worry. Many are in your shoes. Acknowledge where you are and take the necessary steps to get to where you want to be.
Have you acknowledged it's a journey, not a destination?
Are you committed to the journey?
Do you know how to start a social media audit?
Is your team ready for the next steps?
Do you have the right mindset?
Do you have buy-in from required internal stakeholders?
Do you have adequate funding for tools, technology, people, process and change management?
Do you know how to get your arms around both the art and science of social media?
Do you know what training is required? Where will you get the needed training?
Do you know how to develop a plan, strategy and tactics for success?
Do you know how to integrate social media into the DNA of your business in a way that will help you meet business goals?
Do you know how to align social media to the business goals where social can have the most positive impact?
Do you know the strengths, weaknesses and opportunities for your organization as it relates to becoming a social business?
Do you know how you stack up to your competition?
Do you know your audience? Who are they? What keeps them up at night?
Do you know the top three ways you can help your audience solve their problems?
Do you know the top three goals of your audience?
Do you know where your audience is hanging out online?
Do you know how to have a relevant, valuable conversation with them?
Do you know how you are going to align and integrate social with customer service, sales, human resources?
Do you know how to set goals, objectives and determine key performance indicators (KPIs?)
What tools and technology do you need to monitor, listen, engage and measure?
Do you have a social media policy? Is it up to date?
Do you have a public relations and social media crisis plan?
How will you measure results?
How will you know when to dial back or turn up things that are or are not working?
Where do you start? Where are you going? Who is going with you?
What obstacles will you encounter? How will you overcome them?
What does success look like? How will you measure your ROI?
Where do you start?
"Get Fit Social Business Series"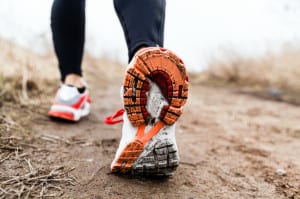 We are going to help you begin to answer these questions and more in this new series, "Get Fit Social Business."
Subscribe to the series to be notified of upcoming training, podcasts, videos, Google Hangouts, events and more.
If you simply can't wait and need help now, contact us. We help businesses of all sizes from startups to Fortune 50 organizations integrate social media into the DNA of their business.  We will roll up our sleeves, get in the trenches to dig deep into your audiences, communities, internal infrastructures and more. We help you implement necessary changes, execute training and get real on what it is going to take to truly touch your toes and embrace the journey.