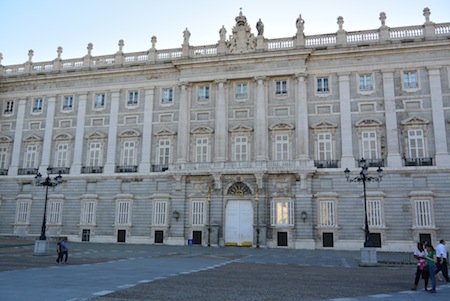 Today was my last day on an amazing business trip in Spain. I am in Madrid visiting a client, the British Council. I was invited to speak, train and consult with a group of amazing social business and digital marketing leaders.
I'll be sharing more of the inspiration that poured from this event over the coming weeks as it's just too good not to share!
The three words that quickly became the theme from the event were inspiration, passion and honesty. These words exuded naturally throughout the two day workshop and #SocialMediaTapas event.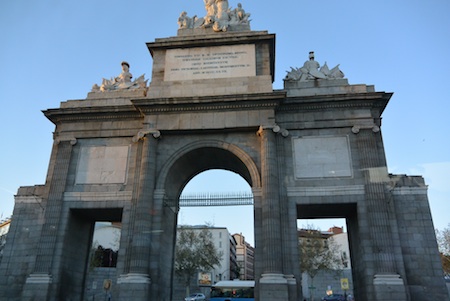 As I watched the news unfold regarding the Boston Marathon bombings, and the China earthquake my heart broke. I was reminded of my many blessings and how much I have to be thankful for that money simply can't buy. It was the first time I have been away from America during a crisis and it was difficult. My deepest prayers and heart go to all impacted by these tragedies.
Today, as I strolled the vibrant streets of Spain, I took the time to simply enjoy the moment. I didn't check into Foursquare or snap mobile images to upload to Instagram and Facebook. Instead I just walked, watched, listened, engaged with the locals.  I took in the sights, sounds, smells, tastes and experiences from everything and everyone around me.
I think back to just a few years ago when I left all the perks of a high paying 15 year career in corporate America to venture out to the world of social entrepreneurship. Wow, it's been a crazy ride, but a ride I wouldn't change for anything. You can learn more about my journey here "75 Things I Learned On My Journey to 100k Twitter Followers."
Every obstacle that has come my way, every boulder jumped, every mountain climbed, has only made me, our business and our family stronger. It is these life experiences, good and bad, that build us and make me who I am and make you who you are.
We help clients from startups and entrepreneurs to Fortune 50 corporations. I have been in the shoes of our clients. I know their world and challenges because I lived it for 15 years. Every ounce of sweat, every tear and late night made me who I am. Those sacrifices also helped me learn and gave me experiences I can now use to help others. I can help them avoid challenges and jump over the obstacles with more agility.
Passion Stomps Writers Block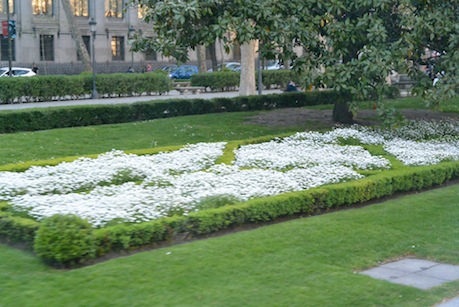 I'd had a bit of writers block the past month as I wasn't giving myself enough time to let my mind rest and just "be me." I knew I needed time to let my passion for life fill me up again so I could pour it out and share with others.
As I took the time "off" this afternoon hundreds of blog post ideas poured into mind.  Although I was tempted to take out the iPhone to start jotting down notes for blog posts, I didn't. I knew if I did I would immediately wind up on Twitter, Facebook, and who knows where else!?  I stayed strong and kept the phone in pocket and simply kept dreaming, thinking and living.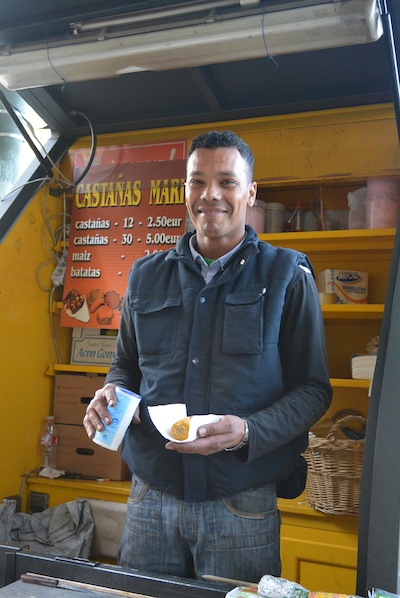 The sun began to set, I was in complete peace. I am living my dream.  There is nothing better than to know the work I do impacts the businesses and lives of others.
I know it is my passion for these things that has kept me going. I know it is focused passion that got me here this week with an amazing client who exudes a culture of focused passion from the inside out. I was honored to have the opportunity to pour all I had into them and for them. I received back more than words can describe.
The Focused Passion Within
Within me there is a desire and a passion to help others. To share knowledge to help people learn, grow and also fulfill their dreams. I have a dream and a goal to leverage the skills I have for the greater good.
I will measure success when one day I will spend 90%+ of my time on social good related initiatives. I know this chapter is what will get me there and it is one of the reasons I am so passionate about what I do. I know these are all stepping stones to the next journey, to the life that will never quit winding and delivering surprises, new friends and opportunities.
Let Your Passion Energize You
You must take time to let your passion energize you. Remember the reasons you started your business. What are the reasons you do what you do?  When the going gets tough, focus on the passion, the reasons why. Don't focus on the bits, bytes, blog posts, gadets, tweets, pins and check-ins.
When you feel you are losing your place in life, when you have more questions than answers, dig deep into the heart of what got you there to begin with. Quit asking yourself "how" you are going to get it all done.
Take time to breathe, experience and listen. Let the answers come to you. Let yourself be filled up with life so that you can pour it out to others and help fill them up too.
I look forward to the next month ahead. We have some amazing projects on deck and will be attending the IBM Smarter Commerce Event in May. If you are going to be there, hopefully we can connect and talk about your passions and your dreams in real life!
Though the next couple months are packed with client projects, tweet chats, blog posts, speaking panels / engagements and more, I am not going to let my life get so filled that I forget why I am living to begin with. I promise to turn off the "things" and focus on letting life experiences fuel my passions with focus. Can you do the same?
As I always say the heartbeat of social is you and me. If we don't take time to nurture the heartbeat, it begins to lose it's purpose and meaning. Take time to live, breathe and nurture your own heartbeat so you can do the same for others.
Slow down to speed up and let life and business come to  you instead of always chasing it as fast as you can.
Heartbeat of Social Media Series
This blog post is part of a series titled "The Heartbeat of Social Media". It includes a deep look at how communities work, what people are doing within them and how businesses can better understand how they can fit in, provide value and derive benefit as both a business as well as individual people.
Subscribe to the series for updates and access to special videos, webinar training and more. Would love to hear your input and have you participate in discussions and debates as we challenge each other to be part of what makes the social network heartbeat healthy and alive!