Do you get a serious fear of missing out? FOMO… it happens to the best of us. Thank goodness for FOMO experts who built their brands around providing technology updates, news and analysis so you can stop worrying about missing out. They do it for you.
However, the struggle is still real. How do you learn about the awesome shiny objects without actually chasing them? Ugh!
The 1st step is having the self control to NOT chase the shiny objects even when they look, feel and sound exciting.
The 2nd step is knowing and prioritizing where to focus and carving out a small amount of time to chase the shiny objects that may actually drive value for your business and customers.
In this blog post you will learn 5 proven strategies to help you cure the "Chasing Digital and Social Shiny Object Syndrome" once and for all.
1. Implement an Audience First Marketing Strategy and Plan
Taking an audience first approach to everything you do with marketing, digital, social, and branding is a good first step to curing shiny object syndrome.
If your audience isn't hanging out on a specific social network, why would you want to waste time there? To look cool to your competitors?
The last time I checked, your competition is not depositing money each week into your bank account, right? Focus on your customers and the decisions become a no brainer.
You need to know more than the major market segments you serve.You must understand the buyer persona, human level. Who is THE PERSON you want to connect with and eventually buy from you?
You need to get in the head of your customer and understand clearly how you can serve them better than anyone in your industry.
What are their desires and motivations in life and business?
Who are your dream customers?
What are the top problems that keep them up at night?
Who do they look to for guidance, information and help?
Where do they live?
Do they have children?
What type of career do they have?
What is their income?
Why do they need your services?
I don't have time to share the every detail of how to develop an audience first marketing strategy in this blog post. This is something we teach in custom workshops with clients and also include as a full comprehensive course in our online digital and social marketing training academy.
You must do the research and dig into the tactics and methods for building out an audience first marketing plan and approach for your business. You aren't going to get there by just copying what the gurus are doing on Twitter. You need to roll up your sleeves and do the real work. Trust me, the payoff will be huge and well worth the investment for both the short and long term.
Action: Get Your Content Focused on the Needs of Your Audience with the ULTIMATE 2019 Content Calendar Template
Action: Define and Prioritize Your Audiences with this worksheet -> Social and Digital Audience Analysis Worksheet 

2. Know What Success Looks Like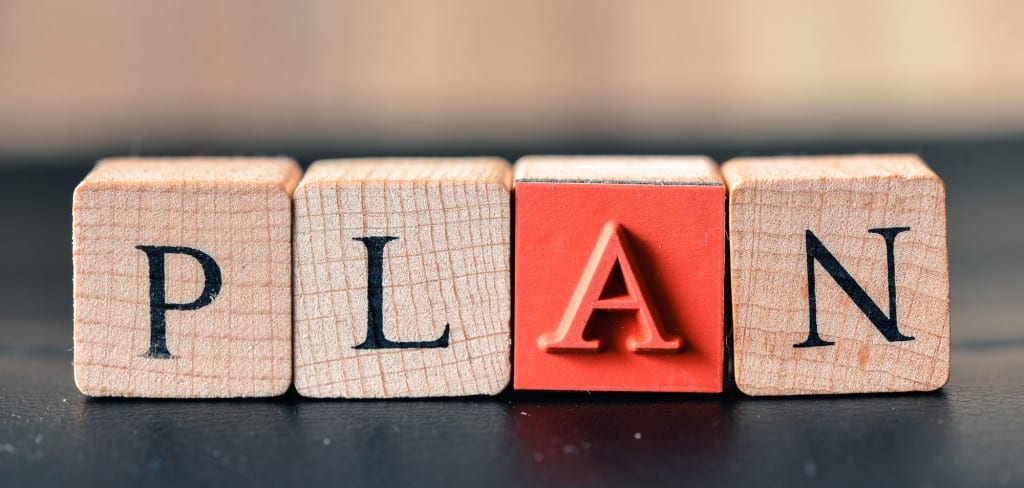 You can't measure what you don't define. Many business and marketing leaders complain about their lack of results using digital marketing and social media. However, when you ask them what is failing, they look at you with a face that says 'huh… what you talkin' about? It's just failing."
The problem is they haven't defined success.
Knowing WHY you implement a new program, technology or best practice is as important as making sure it gets setup right.
What are your big goals?
How does your brand look in 3 months, 6 months, 18 months, 5 years?
What does your audience look like one year from now? Your community on Facebook?
What does your life look like?
How will your personal, professional life and career possibly change or be enhanced?
For many technical savvy marketers and business owners it's easier to focus on the technical weeds and css code vs actually slowing down to document the business plan and reasons.
Even more challenging is holding yourself accountable to results! Ouch… did that hurt when I said that? It might have hurt if you've been chasing shiny objects for too long.
If you don't know what success looks then you have no foundation of sanity to say yes or no to a shiny object. Everything looks socially appetizing to you if your brain is built on 50% geek like mine ;)
For example, we know what success looks like for our business. We spent the past 2+ years working somewhat in a social and digital cave, building out an amazing online social and digital training academy, Social Profit Factor. We also launched some major initiatives with a couple large partner clients that we are very excited about. We made some big changes to our business model and are now ready to come out of the social and digital cave in a HUGE way in 2019… knowing how we spent our time the past two years is just now starting to pay off exponentially.
Were there times I wanted to jump on Facebook Live and chase social shiny technologies more than I did? Of course. However, I knew how we were defining and measuring success. I didn't worry what others in the industry thought as we had a plan and we stuck to it. It was the absolute right decision for our business.
You MUST know what the RIGHT decisions are for your business. What are the actions that are going to help you drive the highest and best possible outcomes for your business? You must define what those are as a top priority.
3. Know Who You Are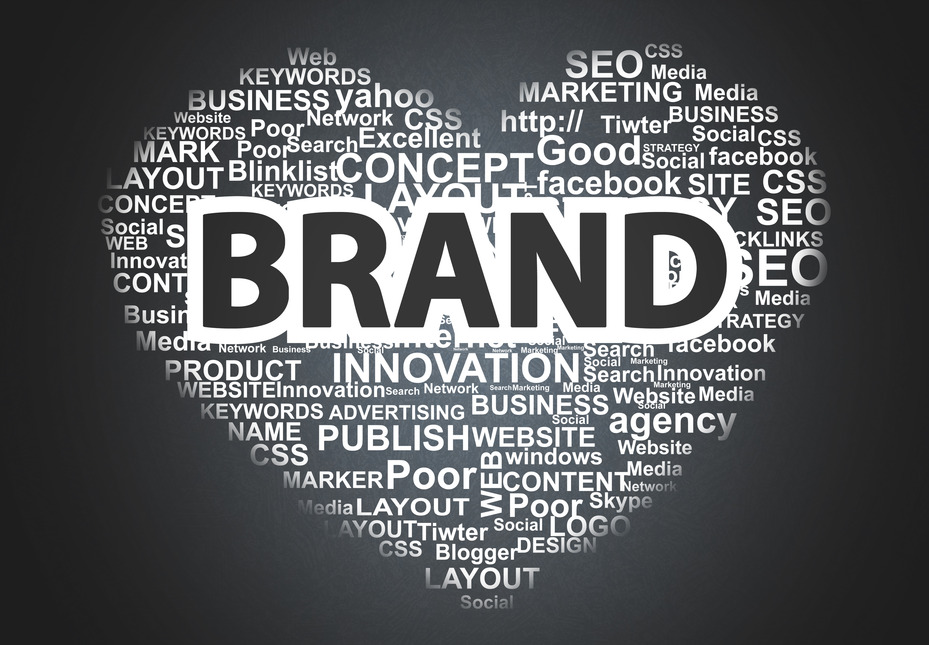 Could you tell me in one to two sentences what your brand is? Who are you? What value do you offer the world? What about you as a person? Why do people care that your business exists? What does it offer them that is different than others in your industry?
You can't let your business or personal brand change with the seasons. Don't be like a chameleon that changes colors with every tweet you see from a competitor. You need your own plan and strategy that supports the foundation of who you are and what you offer to the world.
Mark Zuckerberg of Facebook should not be defining your brand based on the objectives he announces to the world. Just because Facebook announces that engagement is a top priority metric as they want to drive ad revenue and impressions, shouldn't mean you now run and build a brand based on being the "most engaged brand on Facebook and the digital web." Recipe for disaster.
When you know who you are then it makes it a lot easier to understand the unique value you offer and enables you to stand out from the crowd of noise. Standing strong on your foundation of your brand promise, morals and what your company stands for will bring sustainable success, much more valuable than a quick one night social media stand.
4. Make Data Driven Decisions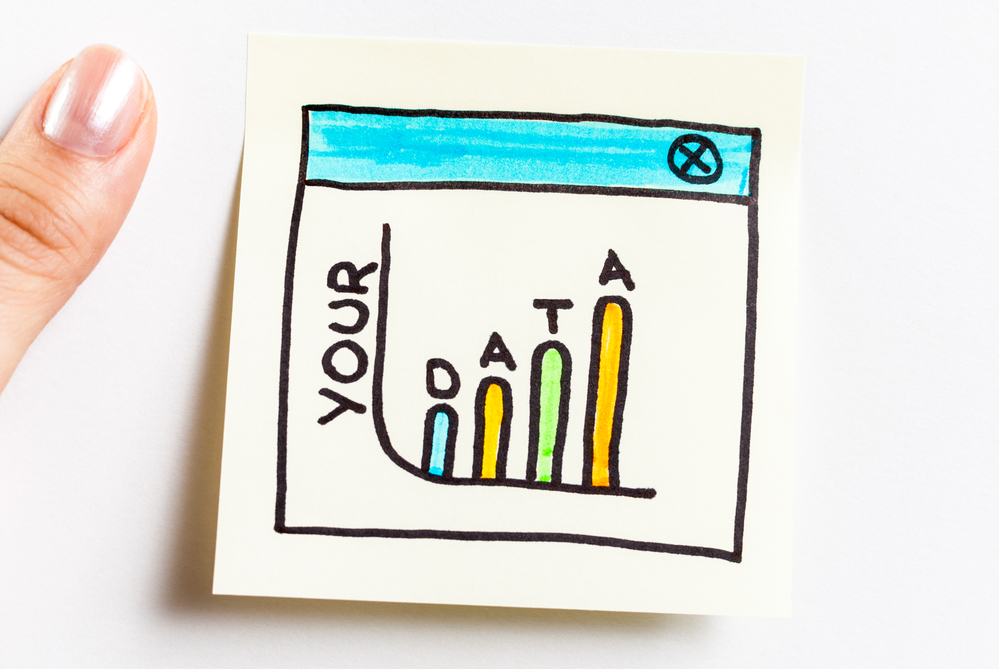 Using data to drive decisions is the most proven way to stomp the chasing shiny object syndrome. Yes, I know the argument of "data can tell any story you want." Trust me, I've done this more times than I can count as well.
However, you must get real with the data. When you focus on prioritizing investments in technology, people, content, people, social networks, marketing mediums on actual data based on your goals, who you are and who you are serving… boom… the chasing shiny object syndrome almost disappears. "Almost" being the key word. That's why we have strategy number 5 below :).
Take time to not only set goals but to understand why you have those goals. How exactly are you going to measure success of the goals you set. Far too many marketers are wasting time on digital and social dashboards that are not being used to drive decisions. They are often being used to satisfy a task list or an executive that doesn't understand the first thing about digital marketing. It takes a strong leader to push back and help facilitate the needed changes within an organization to choose the right key performance indicators (KPIs), help identify and choose the right tools and technology for measurement and then implement the programs that help measure success.
You won't get there overnight but you must start somewhere. If you need help, call us. We do this for our day job… every day.
5. Prioritize Time to Be Agile and Chase Shiny Objects When the Time is Right
This is the part you were waiting on. The permission to chase a shiny object here and there. Just like eating healthy or implementing any kind of program into our lives, we still need to splurge and enjoy ourselves now and then, right? We can have a couple holiday cookies. The key is just to not eat them for the next 6 month.
It's similar with devouring shiny objects. Do it within moderation.
Moderation requires each of the above strategies I've recommended plus adding your gut feeling. Yes, this is where you get to "trust your gut" and have fun. Remember though, this is all in moderation.
The truth is that when you know what success looks like, you know who you are, you know who you serve and you are making data driven decisions, your life and business becomes more simple. It becomes more focused. As a result, this should lead to less stress and more time for you to play. It's up to you if you want to play and spend your time at the beach, on the mountain or in a social and digital cave playing with that social shiny object.
Here's to all my fellow social and digital cave dwellers… come out into the sunshine once in awhile. It's fun out here. And when you are in "heads down" building mode in the cave… just make sure it's for good reason and you've implemented all the strategies I've listed above.
Still Need More Help? Marketing Nutz and Social Profit Factor Training Academy Can Help! 
Do you and your team need help making sense of what is to come in the digital world of 2019? Do you feel overwhelmed with the shiny objects and find it difficult to set priorities? Let's chat and see how we can help you. We can help you define goals, prioritize options, train your team and even facilitate some tough decisions that need to happen within your business. Need help getting your social, digital, marketing or branding budget approved? Tap into my 15+ years of corporate experience to help you earn not only the budgets but win the hearts of your extended team members and executives to get the buy-in and budget you need to succeed at implementing your amazing plan.
Social Profit Factor can help you ignite your content and brand architecture to grow your online tribe and business with social networks such as Facebook, LinkedIn, Instagram and Twitter. 2019 is where those who have simply been "hustling" to get by realize they must hustle and work smarter. Before you even think about posting that video on Facebook you must know who you are, what your audience needs from you and how your efforts are going to deliver value for your audience and your business.
You need a structured plan to be successful using social media. Social Profit Factor will help you develop your plan with goals, objectives and priorities within 30 days!
Need help honing in your branding strategy, architecture, message platform, online presence,  or launching a new product or service? Want to leverage social media, digital marketing and branding to grow your business? Our agency, Marketing Nutz can help you build, launch and  optimize your digital and social brand presence to achieve your goals. Give us a shout and let's get to work!
Download our content calendar template today. You need it, trust me.