Content marketing is at the core of every business regardless of your industry, niche, age of company or primary communication medium used. Social media, blogs, websites, podcasts, videos, YouTube Hangouts, Twitter chats, in person meetups and network events all center around conversation and engagement. At the core of any conversation is content.
Content marketing is an umbrella term encompassing all marketing formats that involve the creation and sharing of content in order to engage current and potential consumer bases. Content marketing subscribes to the notion that delivering high-quality, relevant and valuable information to prospects and customers drives profitable consumer action. Content marketing has benefits in terms of retaining reader attention and improving brand loyalty.
*Source: Wikipedia
Don't Ignore the Importance of Content Marketing Planning
Since the introduction of social media, advanced technologies the past decade and the challenging economic climate many marketers are forgetting or choosing to ignore the importance of some very foundational content marketing and marketing 101 practices.
For many leaders it is easier to focus on the technology and the tactics. We work with clients of all sizes, from entrepreneurs to Fortune 50 international brands. The one common thing we are finding is that many are focusing on the easy part first. They focus on setting up the Twitter account, Facebook page, LinkedIn profile and company page.
Many business leaders find after taking class after social media class, digging into the details of the technical specifics for a year or more, they still have no clue how to connect with their audience and achieve real results integrating social media into their business.
Every day we hear new clients tell us they have "tried everything but still have no results." Well, this is often because they didn't set goals in the first place, don't know their audience and have thrown everything including the kitchen sink into their execution strategy. They lack focus and direction. They are chasing random acts of marketing (RAMs) and they wonder why they end up with random results.
Know Your Audience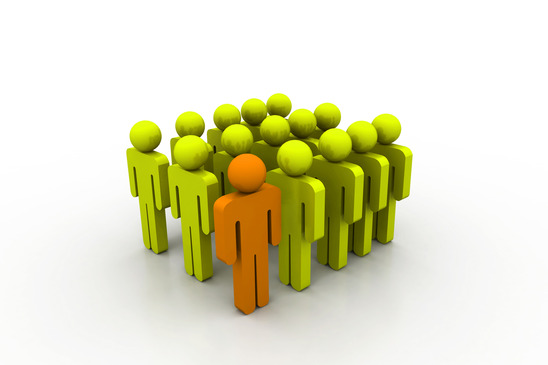 Knowing how to inspire and connect with your audience in a way that brings them closer to you and your brand is critical to business success online or offline. Many people don't know where to start when it comes to inspiring their audiences as they don't know them!
They don't know what to say, when they are going to say it or how they are going to say it in the first place. Knowing your audience, their objectives and your objectives for serving them is required, not optional for business today.
You can download this audience analysis worksheet which will help you prioritize your audience, their needs and align your business, marketing and social media planning and execution to such.
Despite the importance of communication and content marketing it seems to be one of the last areas many business leaders and marketers focus. They're leaving out the most important part.
Time to Get a Grip On Your Content Marketing!
The purpose of this article is not to give you an entire schooling on content marketing. In reality it would be impossible to do such in one simple blog post. I have written many articles on the topic of content marketing, some of which I will list on the bottom of this article.
The primary focus of this article is to 1) Inspire you to get a grip on your content marketing and 2) Provide you with an editorial calendar.
Editorial calendars are important because they: 
Help you focus on needs of your audience
Help you inspire and connect with your audience
Help you provide value to your audience
Force you to think further than today and tomorrow
Help you integrate across mediums
Leverage across mediums, different audiences
Create once, use many (= increased ROI)
Streamline resources
Drive internal teamwork
Fuel idea generation and innovation
Create a drumbeat approach to content development
Help set expectations with your audience
Help you create loyal brand evangelists
Download a sample editorial calendar we use with our clients. We do not use the same exact editorial calendar with all clients but this template will give you a good solid start in planning, organizing and getting a grip on your content marketing planning starting with your blog content. We will be rolling out more educational blog articles, tools, resources and training on this topic over the coming months. Subscribe to our "Get a Grip on Social Media" series for more information on these resources and training opportunities as they become available.
Editorial Calendar Highlights
Monthly conversation theme.
Weekly conversation theme.
 Blog post title.
Target audiences (primary, secondary & tertiary)
Author
Editor
Purchase cycle (awareness, consideration, preference, purchase, loyalty)
Draft due date
Primary keywords (5-10)
Blog categories
Supporting image(s)
Other supporting media (image, video, podcast)
Embed in other resource kits or publications
Syndication
Possible whitepaper (y/n)
Client testimonial / graphics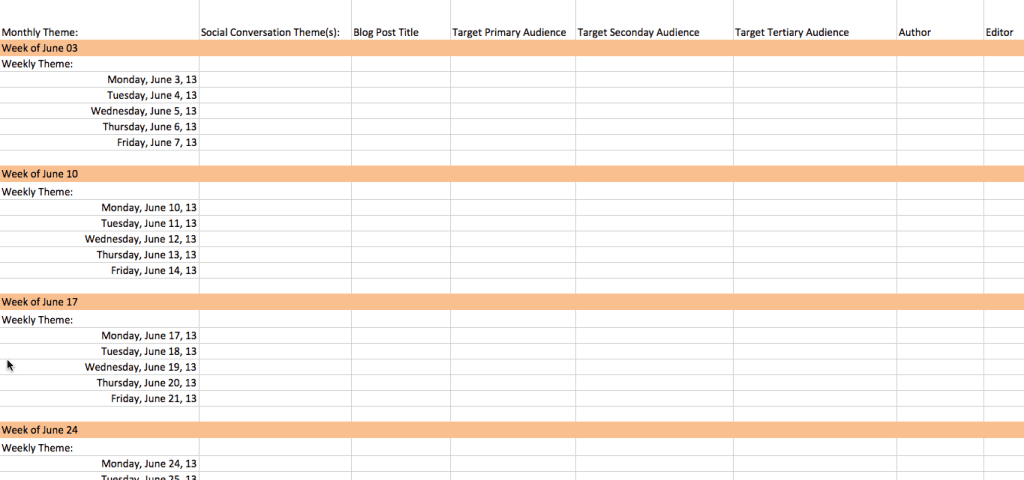 Your Turn
Do you use an editorial calendar? Do you have a grip on your social media, content marketing, audience knowledge? If not, are you inspired to get a grip? What brands do you think are doing it right when it comes to planning their content and rockin' to the needs of their audience every day?
Take Action & Get a Grip on Social Media & Content Marketing Now!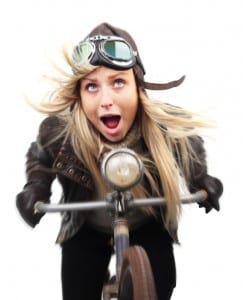 This is part of the series titled "How to Get a Grip on Social Media." The series will include a free newsletter, webinars, whitepapers, tips and best practices to get a handle on your business and social media.
Subscribe to stay updated and be the first to be invited to upcoming events including free webinars.